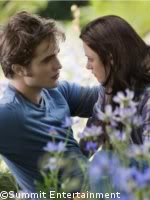 Chaque année, la veille des Oscars, on récompense le pire du cinéma. Cette année, deux films dominent les nominations aux Razzie Awards avec neuf citations chacun, soit The Twilight Saga: Eclipse et The Last Airbender.
Les deux films seront confrontés à Sex and the City 2, The Bounty Hunter et Vampires Suck pour le pire film de l'année.
Les trois acteurs principaux de la franchise Twilight, Robert Pattinson, Taylor Lautner et Kristen Stewart, sont nommés dans les catégories du pire acteur et de la pire actrice. L'ensemble de la distribution est aussi dans la catégorie des pires, de même que la réalisation, le scénario et la pire suite.
Cette année, une nouvelle catégorie a vu le jour avec le pire usage du 3D. On y retrouve notamment The Last Airbender face à Cats and Dogs 2: Revenge of Kitty Galore, Clash of The Titans, Nutcracker 3-D et Saw 3-D (Saw VII).
Les Razzie Awards auront lieu le 26 février au Barnsdall Gallery Theatre. Rappelons que l'année dernière, Sandra Bullock était allée y récupérer son prix de la pire actrice pour All About Steve et avait remporté l'Oscar de la meilleure actrice pour The Blind Side le lendemain.
Voici les principales nominations des Razzie Awards :
Pire Film
The Bounty Hunter
The Last Airbender
Sex and The City 2
Twilight Saga: Eclipse
Vampires Suck
Pire acteur
Jack Black, Gulliver's Travels
Gerard Butler, The Bounty Hunter
Ashton Kutcher, Killers et Valentine's Day
Taylor Lautner, Twilight Saga: Eclipse et Valentine's Day
Robert Pattinson, Remember Me et Twilight Saga: Eclipse
Pire actrice
Jennifer Aniston, The Bounty Hunter et The Switch
Miley Cyrus, The Last Song
Les quatre copines, Sex and The City 2, (Sarah Jessica Parker, Kim Cattrall, Kristin Davis et Cynthia Nixon)
Megan Fox, Jonah Hex
Kristen Stewart, Twilight Saga: Eclipse
Pire acteur de soutien
Billy Ray Cyrus, The Spy Next Door
George Lopez, Marmaduke, The Spy Next Door et Valentine's Day
Dev Patel, The Last Airbender
Jackson Rathbone, The Last Airbender et Twilight Saga: Eclipse
Rob Schneider, Grown Ups
Pire actrice de soutien
Jessica Alba, The Killer Inside Me, Little Fockers, Machete et Valentine's Day
Cher, Burlesque
Liza Minnelli, Sex and The City 2
Nicola Peltz, The Last Airbender
Barbra Streisand, Little Fockers
Pire couple ou distribution
Jennifer Aniston et Gerard Butler, The Bounty Hunter
Le visage de Josh Brolin et l'accent de Megan Fox, Jonah Hex
La distribution complète de The Last Airbender
La distribution complète de Sex and The City 2
La distribution complète de
Twilight Saga: Eclipse
- BUM Interactif
---