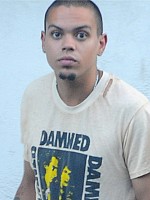 Lionsgate annonce que l'acteur Evan Ross sera Messalla, le caméraman de Cressida (Natalie Dormer) dans The Hunger Games: Mockinjay – Part 1 et Part 2.
Ross est notamment connu pour son rôle de Charlie Selby dans la dernière mouture de 90210, mais nous l'avons aussi vu au grand écran dans Jeff, Who Lives at Home, ATL et The Family Tree.
Cressida est une réalisatrice qui travaille pour le Capitole et qui rejoint la rébellion avec son assistante et son caméraman.
Réalisé par Francis Lawrence et basé sur le roman de Suzanne Collins, The Hunger Games: Mockinjay suit Katniss Everdeen (Jennifer Lawrence) qui dirige une rébellion contre le Capitole, tyrannique et corrompu.
En plus de Lawrence, on retrouvera également les acteurs Josh Hutcherson, Liam Hemsworth, Woody Harrelson, Elizabeth Banks, Philip Seymour Hoffman, Jeffrey Wright, Stanley Tucci, Donald Sutherland et Julianne Moore.
The Hunger Games: Mockinjay – Part 1 verra le jour le 21 novembre 2014, et Part 2 le 20 novembre 2015. En attendant, The Hunger Games: Catching Fire sortira en salles le 22 novembre prochain.
- BIG