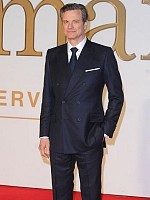 Une suite aurait été confirmée pour Kingsman: The Secret Service, selon les informations obtenues par The Wrap.
Twentieth Century Fox en serait aux premières phases de développement du projet.
Il s'agit d'une nouvelle qui devrait réjouir plusieurs cinéphiles, si l'on considère les performances étonnantes de Kingsman: The Secret Service au box-office.
Le film avait généré plus de 400 millions de dollars à la suite de sa sortie, en février 2015.
Kingsman: The Secret Service se veut l'adaptation de la bande dessinée créée par Dave Gibbons et Mark Millar.
Le film original mettait en vedette Colin Firth, Samuel L Jackson, Mark Strong, Taron Egerton et Michael Caine.
On ignore pour l'instant qui sera de retour pour la suite des choses, mais le réalisateur Matthew Vaughn avait déjà indiqué un intérêt en ce qui concerne le retour de Colin Firth.
«Pas mal de gens seraient fâchés si Colin n'était pas d'une suite éventuelle. Mais je regarde toutes les idées en ce moment», avait déclaré Vaughn.
Aucune date de sortie n'a encore été sélectionnée par Fox, mais on peut s'attendre à ce que de nouveaux détails soient révélés sous peu.
- BIG